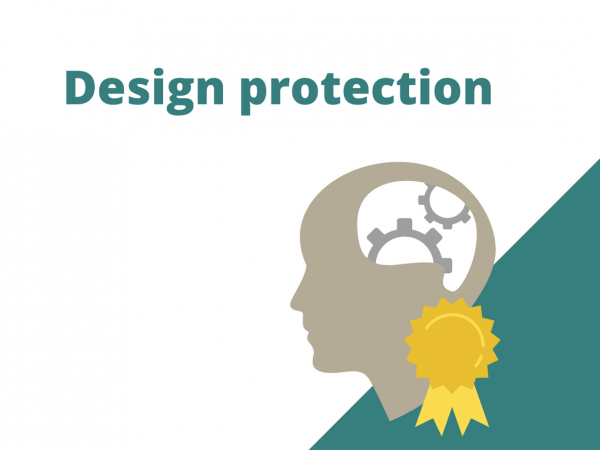 In Ukraine, the rights to both registered and unregistered industrial designs are protected. Unregistered design protection lasts for a period of three years and starts when a new design with an individual character is made available to the public in such a way that the interested circles within Ukraine could be aware of its appearance, while registered design protection is renewable by periods of 5 years from the filing date, up to a maximum of 25 years.
The registration of an industrial design in Ukraine may be effected through obtaining a Ukrainian design registration certificate or through international registration applied for using the mechanism provided by the Hague System for the Internal Registration of Industrial Designs for registering a design in several countries (including Ukraine) by means of a single application, filed in one language, with one set of fees.
In Ukraine, the right to a registered industrial design arises on the day following the date of its registration.
In Ukraine, the following rights are granted to an industrial design holder:
- the right to use the industrial design;
- the right to permit to use the industrial design; and
- the right to prohibit improper use of the industrial design.
Design rights are protected in a judicial proceeding or otherwise in accordance with law, for example, in antimonopoly litigation, administrative litigation, and criminal litigation.
In Ukraine, courts adjudicate disputes on:
- authorship to an industrial design;
- identifying the design holder;
- invalidating an industrial design;
- the violation of design holder's rights;
- the right of prior use; and
- the use of an industrial design.
The violation of rights to an industrial design in Ukraine includes the use of the design without the design holder's consent, as well as the preparation for committing such actions.
The aforementioned use shall cover, in particular; making, offering for sale, including without limitation via the Internet, putting on the market, importing, exporting or using a product in which the design is incorporated or to which it is applied, or stocking such a product for those purposes.
In Ukraine, nonresidents and stateless persons shall protect their rights to an industrial design via Ukrainian representatives on intellectual property matters (patent attorneys).
Experts and counsels of our company will help you to prepare all the requisite representative documents and documents of title and to represent the interests of foreign right holders through the pre-trial process or legal proceedings in accordance with Ukrainian law as such law shall from time to time be in effect.
Print